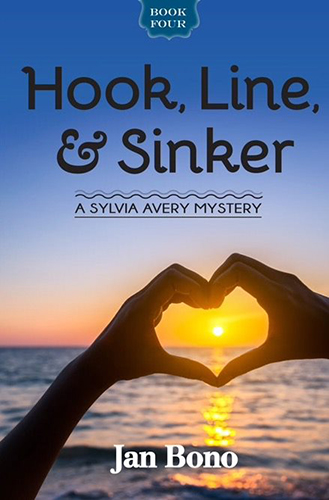 Hook, Line, & Sinker – Sylvia Avery Cozy Mystery Series, Book Four
Cozy mystery *4 set on the SW Washington Coast.  Those frolicsome geriatric belly-dancing widows of the North Beach Peninsula are looking for love again, and Sylvia Avery is recruited to help them navigate the hoops, hurdles, and hustles of online dating.
Love is in the air, online and elsewhere, but Sheriff D's background checks reveal that a few of these fellows are up to no good. Can they be stopped before someone gets killed?