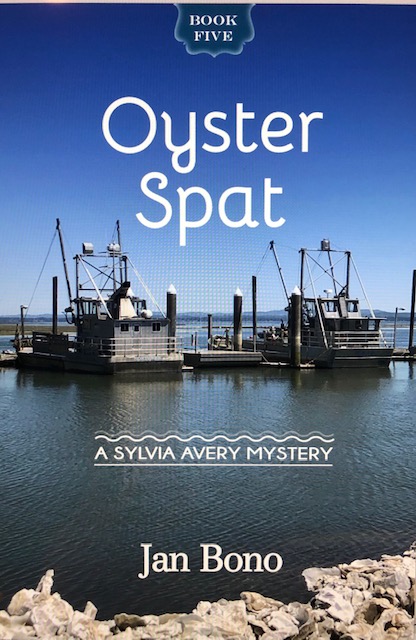 Oyster Spat – Sylvia Avery Cozy Mystery Series, Book Five
The feud between Shallowwater Bay oystermen Brent Booi and Tom Diamond is decades old. Environmental issues, tideland ownership, and burrowing shrimp control are only a part of their ongoing disputes which escalate as time goes on.
When recent UW Marine Biologist grad Nautika Henry arrives, she enlists Sylvia Avery to help her find out what really happened to her missing father, while also working to save the oyster fishery from extinction.
Sylvia and Nautika uncover many long-standing secrets in the tiny burg of Willoopah. But must someone die before all the fences can be mended?