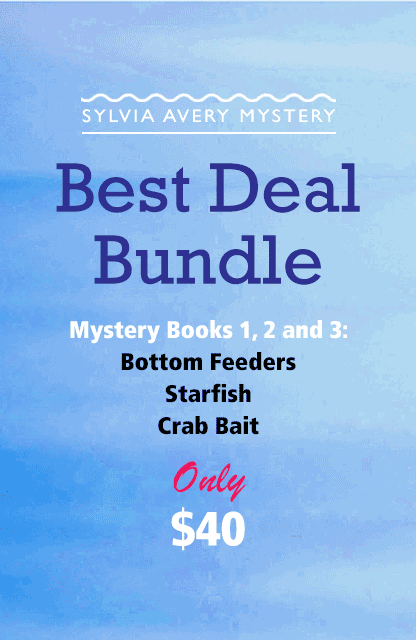 Sylvia Avery Cozy Mystery Series BEST DEAL MYSTERY BUNDLE: Books 1-3
BEST DEAL BUNDLE!
Get books 1, 2, & 3 of the Sylvia Avery Mystery Series:
Cozy mystery *1 set on the SW Washington Coast. Something evil has happened at the Clamshell Motel, and early retiree Sylvia Avery is right in the thick of it. With insider help from Mercedes, her mature but mischievous lounger friend at the Spartina Point Casino and Resort, Syl works to prove that Harold Rodman the Third, a.k.a "Uncle Harry," is up to something fishy.
In cozy mystery *2, a movie production crew has come to the coastal community of Tinkerstown, but before the first scenes are shot, two murders have been committed. Although the MOs are quite different, Sheriff Donaldson doggedly searches for any possible connection between the two deaths.
In cozy mystery *3 the merry geriatric belly dancing troupe may be just a tad too merry, considering all of them have become recent widows. But what about those hefty life insurance policies? Is it the money that's putting a spring back into their step? Sheriff Donaldson, with a little help from some unexpected sources, is determined to get to the bottom of these untimely deaths.